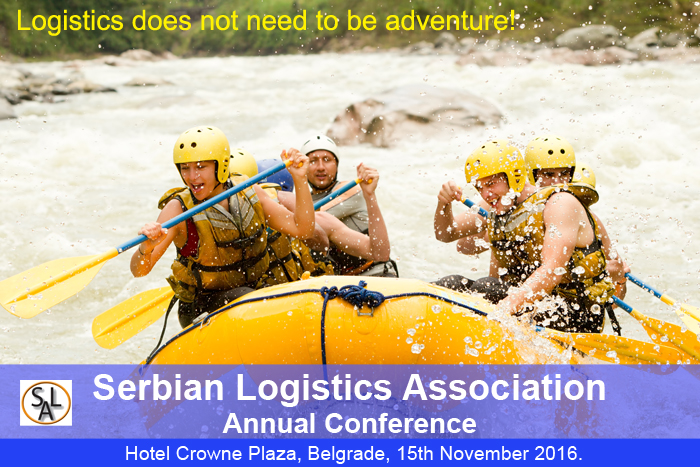 The logistics sector is a prime driver of innovation and spawning growth in other industries. Without high-tech logistics, the automotive industry, the wholesale and retail businesses, e-Commerce and even mechanical engineering would be unthinkable.
SLA on November 15th 2016 organizes its annual conference with the topic:
Supply Chain Analytics & Optimization
The aim of the annual conference is presentation of logistics trends, explanation of technologies, and exhibition of equipment and solutions. Except for educational purposes, the conference aim is to share information and experiences among logistics professionals from various industries, suppliers of logistics solutions and equipment, researchers and scientists.
Conference will be held on 15th November 2016 in luxury Crowne Plaza hotel, Belgrade. Participants can reserve special rates accomodation in Crowne Plaza Hotel  filling the Reservation form and sending it to Crowne Plaza Hotel.
Registration fee for the Conference is 60 EUR. Please confirm participation by the 15th October 2016 by filling Registration Form.
For more information contact:
Serbian Logistics Association
Augusta Cesarca 18, Novi Sad, Serbia
Tel: +381 21 661 2523,
Mob: + 381 60 1384 961
Email: office@slogas.org.rs
Sponsors of the conference